The father of a "gravely ill" seven-month-old has said he will do "whatever it takes" amid a High Court battle over her treatment.
Indi Gregory was born with a mitochondrial disease – a genetic condition that saps energy from the body's cells – and was put on full life support last month.
Lawyers for Nottingham University Hospitals NHS Foundation Trust have since asked a High Court judge to rule that it is not in her best interests for critical care to continue, including ventilation.
Emma Sutton KC, for the trust, told the court on Tuesday: "The situation remains that she is unstable and gravely ill.
"From the clinical position, Indi is sadly deteriorating. The clear evidence of those caring for her is that Indi is in pain."
However, Indi's parents, Dean Gregory and Claire Staniforth, want her treatment to continue, saying she is responsive to them and has deteriorated due to an infection.
In a statement following the preliminary hearing in London, Mr Gregory said Indi is "clearly comforted" when cuddled by her parents.
He said: "Indi has been in hospital all her young life, and she has had ups and downs, but during the good times she has been on a normal ward, able to breathe by herself and babble happily."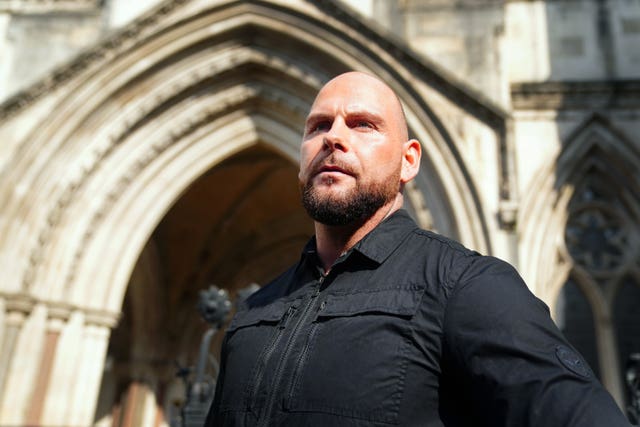 Mr Gregory continued: "Our daughter responds to us, and on her good days she is babbling, making noises, moving all her limbs.
"She can definitely experience happiness. She cries like a normal baby. We know she is disabled, but you don't just let disabled people die. We just want to give her a chance."
He added: "I and we as a family are prepared to do whatever it takes to fight for the life of our beautiful daughter, Indi."
Lawyers for Mr Gregory made bids on Tuesday for new experts to look at Indi's case, including a cardiologist.
The court heard that as well as the "devastating" mitochondrial disease, the seven-month-old also has a heart defect and progressive brain damage.
However, Mr Justice Peel refused most of the requests, allowing one expert provided they can be found and report by Friday afternoon.
He said: "All of this must be exceptionally painful for the parents," adding the pair "dearly want to achieve the very best for their daughter".
The judge continued: "They wish to do everything they can for her. However, there may be hard decisions for them to make in light of the medical condition.
"The entirety of the medical evidence is unanimous. There is, in reality, no medical evidence on the contrary provided by the parents.
"This is an example of parents who, understandably, hope someone somewhere will alight upon an alternative to the present clinical trajectory."
Mr Justice Peel continued: "On the evidence before me, Indi is suffering. The court needs to get to the bottom of it."
A further hearing in Indi's case is expected to be heard on Monday, with Mr Gregory expected to give evidence.